The dimensions of their frames, meeting rails and glazing bars have been made slim, with traditional mouldings subtly modified to suit modern construction technology. These windows will need minimal maintenance thanks to a unique microporous 3 layer paint protection.
Triple draught strips stop rattles and extremely high insulation glazing units minimise heat loss. Multi-layer, twist and warp resistant timber is used to keep your window functioning beautifully all year round. It's a beautiful, smooth sliding sash window, available hung on pre-tensioned cords, chains or a hidden spring system.
Almost twice as effective as ordinary double glazing
All replacement windows are fitted with enhanced thermally insulating double glazed units. The cavity between the glass panes is filled with argon gas, and low conductivity spacer bars minimise edge losses. As a result, they're 80% more energy efficient than single glazing, and offer 45% greater energy savings than ordinary double glazing.
View more facts about our range of timber windows.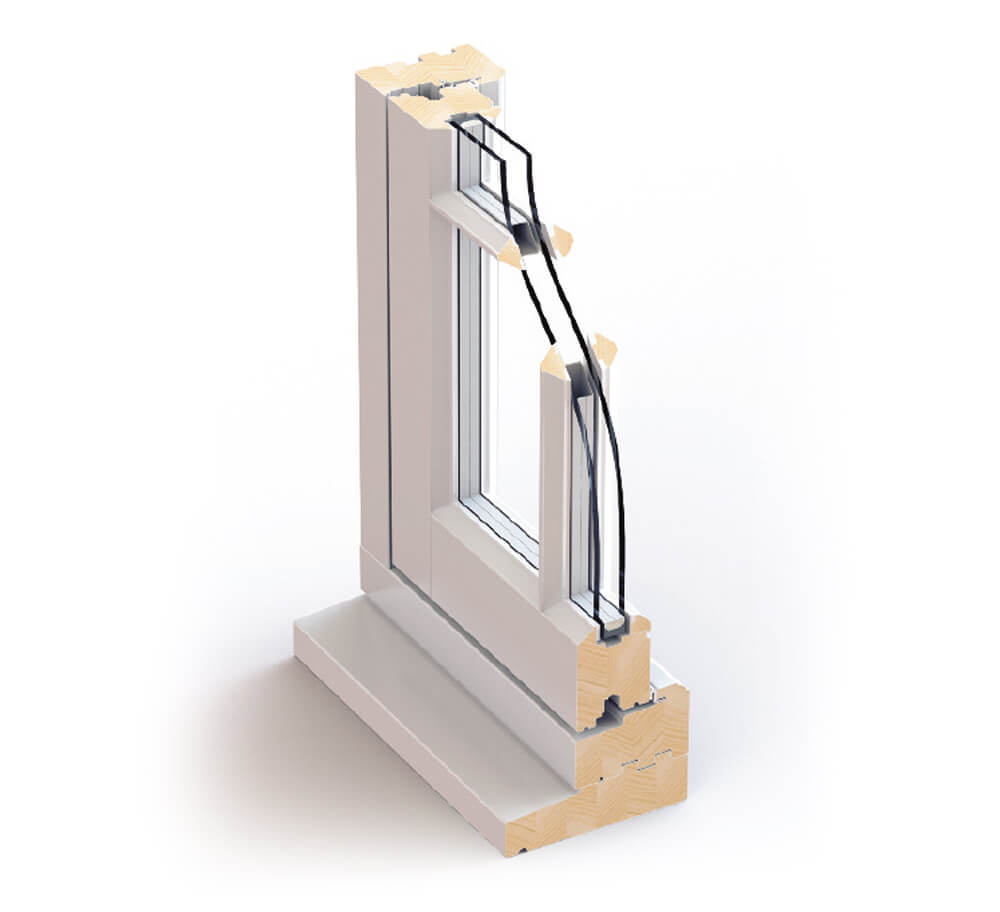 Coloured Silicone Seals
Purpose-made grooves on the inside and outside of the window receive the silicone necessary to protect against water ingress. Appropriate coloured or clear silicone is factory applied, guaranteeing a perfect, unobtrusive seal.
Exceptional Optical Clarity
Advanced glass technology not only provides enhanced thermal performance but also much improved clarity, particularly compared to traditional hard coated low e glasses. High light transmittance (77%) maximises the entry of natural light into the home.
Warm Edge Spacer Bars
Low conductivity spacer bars help to minimise heat loss and combat condensation levels on the inner pane.
Rebated Glazing Beads
In standard timber systems, paint is prone to cracking at the point where the bead meets the window frame. By rebating the glazing bead over the sash we conceal the joint, which eliminates the problem.
Multi-layer Timber Sections
The use of multi-layer timber for windows and doors is long established in Scandinavia and Northern Europe, but very rare in Britain. The multi-layer structure used as standard throughout our range is particularly effective in resisting warping and twisting, as the opposing grains even out natural moisture movement. It is the twisting of timber during wet weather, more than the swelling itself, which causes standard wooden windows and doors to stick.
Ventilation Channels
Ventilation channels protect against the failure of double glazed units. In standard systems misting can occur when glazing units are allowed to sit in water trapped within the frame.
Internal Beads
Glass is fitted from room side to prohibit would-be intruders from gaining entry by removing the glass.
Designed for British Homes
We make all our flush or storm proof windows to order, whether traditional or contemporary, and each and every item is precision made and finished carefully by hand.
Technical innovation enables us to manufacture individual timber components with extraordinary accuracy and precision. Our automated paint plant produces a finished product with a durable and high build uniform coating. Our precision manufacturing enables us to shapes as well as complex yet delicate fenestration in limitless styles. Casement windows come with secure multi-point windows are also available.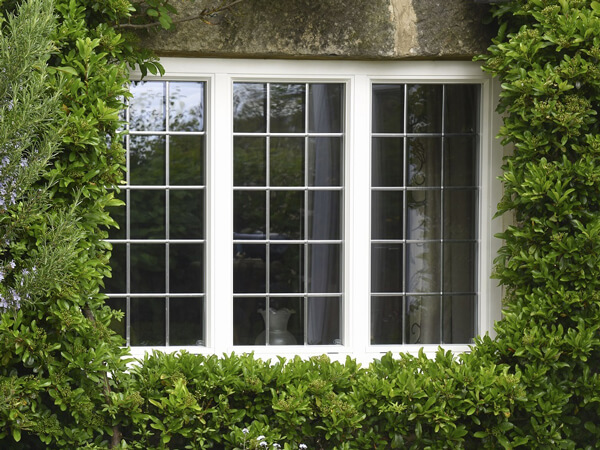 PERSONALISE THE DESIGN
As soon as you have chosen a window style, the next thing you need to do is customise your new windows. There are lots of customisation options at County, including an array of coloured finishes, glazing and hardware.
Our manufacturer Timber Windows have developed an incredibly innovative range of timber windows & doors...
Timber Windows started in 2004 and has been on a journey that has turned the timber window & door industry on its head. Through combining Scandinavian techniques with German engineering, Timber Windows introduced the very highest quality products manufactured in engineered timber, a material never seen before in the UK.
Attention to detail is a hallmark Timber Windows are proud of. Timber Windows collection has been carefully and sensitively tailored to complement the British home (whether you live in a period villa, a barn conversion or a more modern property in need of contemporary flair). Timber Windows products will not twist, rot or warp and require very little maintenance. High levels of insulation and security ensure there is no need to sacrifice beauty for comfort.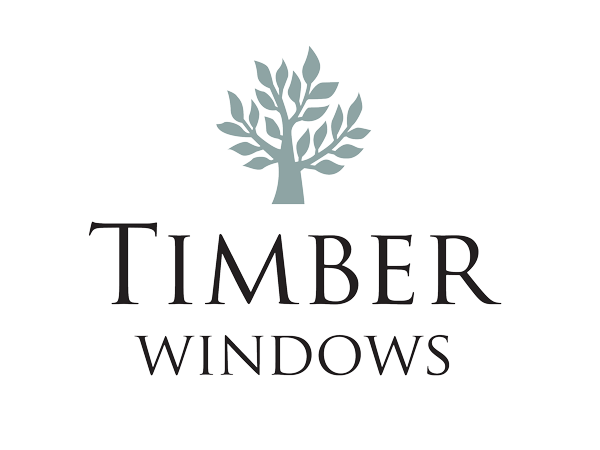 Our colour palette caters for everyone…
Natural Timber Finish - To bring out the natural beauty of the woodgrain, we offer a range of natural stains from the golden sheen of redwood to the deeper hue of meranti hardwood. These micro porous stains are easy to maintain and can be reapply when required.
Your Choice of Colour - The standard colour palette is wide ranging and includes many popular traditional shades such as French grey, cream and off-white. You can also choose to have contrasting frames, finished in white on the inside and a different colour outside. We offer a close matching service to colours from the Farrow & Ball and Fired Earth paint ranges, and any standard RAL colour.
All timber windows are factory painted prior to assembly, providing complete protection from moisture absorption. Unlike gloss paint, the micro-porous coating won't peel or chip, the only maintenance required is an occasional wipe down. For maximum longevity, we recommend you re-stain your frames every eight years or so.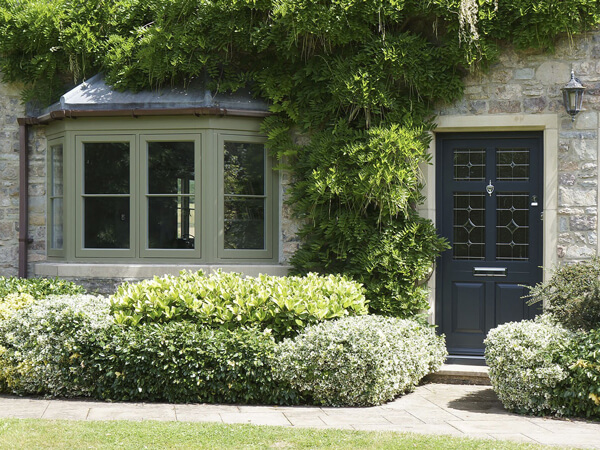 Multi-point locking mechanisms provide advanced security levels.
Security - Like all our products, sour timber windows are fitted with high security locks that engage bolts in multiple points around the frame. They're also equipped with special cams that ensure the windows close securely onto their draught excluding gaskets.
Noise Reduction - If you live near a main road or railway, or under a flightpath, replacement timber windows can make a huge difference to the noise levels in your home. Our products naturally offer high levels of sound insulation thanks to their design and construction, but you can also specify acoustic glass for added soundproofing.
Factory painted prior to assembly, providing complete protection from moisture absorption to ensure long life.
You can expect your windows' finish to last five to eight years before they require retreating – a simple process that takes about 30 minutes.
Because all our timber windows are handmade, you're not restricted to standard right-angled frames. You can specify frames in various styles, including arched, curved and circular profiles, to suit your home's individual style – and a real plus for period properties.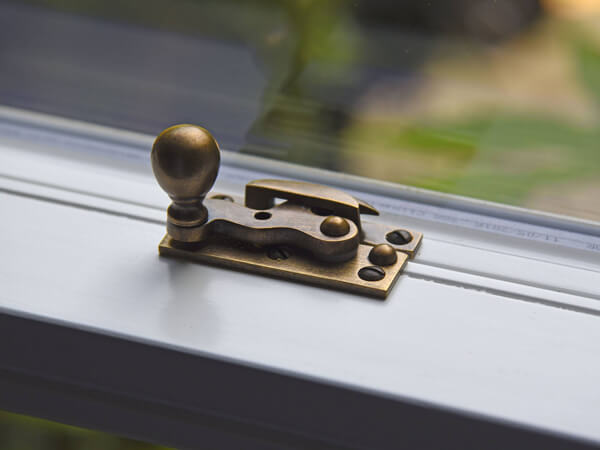 REQUEST YOUR FREE QUOTE
Simply fill in your details for your free, no obligation quotation, and click "Get Quote"
NEED MORE INSPIRATION? REQUEST A BROCHURE
Simply select the brochure(s) you would like to browse, fill in your details, and then click 'Download'.
Step 1 - Please select the brochure(s) you would like:
OUR FINANCE CALCULATOR
See how affordable your home improvement can be with our Finance Calculator.
Our friendly team will be pleased to help with any questions you may have.